Ice manufacturers
(i.e. Baler Bags, Ice Bags, Rollstock)
Food and beverage packaging
Pharmaceuticals
Meat and other Frozen Packaging
Chemicals
Cleaning Industry
Furniture
Textiles
Consumer packaging goods
Bottling and canning shrink film
Industrial and agriculture
Construction
Other Manufacturing
We are not only a plastic bag and film manufacturer, we also provide the following services: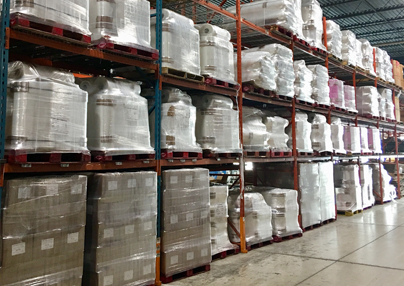 Sample Check:
By allowing us to analyze your current packaging products, we can determine the exact specifications of the product you are currently using. This may be of assistance to you in the event that you wish to ensure that the product you are receiving from another supplier meets your specifications.
Product Selection:
We can evaluate your needs and provide you with the most cost efficient customized product that meets your needs.
Excellent Quality: Our state of the art equipment enables us to provide our valued customers with top-notch, excellent quality products.
Quick lead times:
We are able to accommodate shorter lead times.
Delivery:
We deliver using only the most reliable transportation companies.